Welcome to the Elk Forge Inn
Romantic Rooms
All fourteen of our guest rooms are uniquely decorated to feature the beauty and history of the surrounding area
Romantic Rooms
All fourteen of our guest rooms are uniquely decorated to feature the beauty and history of the surrounding area
Elegant Weddings & Events
The Sugarhouse at Elk Forge Inn can accommodate all types of Weddings and Events up to 200 people
Elegant Weddings & Events
The Sugarhouse at Elk Forge Inn can accommodate all types of Weddings and Events up to 200 people
Relax at the Tea Garden Spa
Take some time to for a Massage or Facial at our on-site Day Spa
Relax at the Tea Garden Spa
Take some time to for a Massage or Facial at our on-site Day Spa
Welcome to the Elk Forge Inn
Romantic Rooms
All fourteen of our guest rooms are uniquely decorated to feature the beauty and history of the surrounding area
Romantic Rooms
All fourteen of our guest rooms are uniquely decorated to feature the beauty and history of the surrounding area
Elegant Weddings & Events
The Sugarhouse at Elk Forge Inn can accommodate all types of Weddings and Events up to 200 people
Elegant Weddings & Events
The Sugarhouse at Elk Forge Inn can accommodate all types of Weddings and Events up to 200 people
Relax at the Tea Garden Spa
Take some time to for a Massage or Facial at our on-site Day Spa
Relax at the Tea Garden Spa
Take some time to for a Massage or Facial at our on-site Day Spa
Elk Forge is a Maryland bed and breakfast located just minutes from Newark, Elkton and greater Wilmington, nestled on five acres of beautiful woods, nature trail and gardens.
Numerous amenities add to your comfort and delight at this Maryland country inn, such free high–speed wireless Internet, and plush luxury robes.
We also feature an on-site Day Spa. All rooms include breakfast and have private bathrooms, fireplaces, and king or queen sleep support mattresses.
Elk Forge is just minutes from your business in Newark, Elkton, and greater Wilmington. Elk Forge has 14 luxurious rooms and suites perfectly suited to accommodate corporate travelers with the comforts of home, as well as everything you may need as you travel.
A daily breakfast is served from 7:30 – 9:30 a.m. All of our rooms have private baths and numerous luxury amenities for your comfort, including robes, king or queen sleep support mattresses, work-space with free high-speed wireless internet, electric or gas fireplaces, ironing board, and hairdryers. Eleven of our rooms have whirlpool tubs to ease away any stress from travel.
While close to Newark, Wilmington, and Philadelphia, the historic Elk Forge is found in a quiet country setting with acres of woods and gardens, two nature trails, putting & chipping green with sand trap, fax & copy services. Our on-site Day Spa features a variety of massage and body treatments.
Business Travelers & Conferences
Elk Forge is the perfect place for your next meeting, conference, or party. The Conference Room features comfortable seating, flipcharts, whiteboard, and LCD projector. Catered breakfast, lunches, and breaks can be tailored to your group.
Now, you can finally leave behind the cookie-cutter hotel rooms and start to book your travel nights at your own home-away-from-home, where you always have the comforts and receive the services you deserve. As a special thanks from Elk Forge to you, we have started our Guest Rewards Program. We look forward to serving you, your colleagues, and your important clientele at Elk Forge B&B Inn and Spa. Offering a welcome change from typical hotel accommodations, Elk Forge in Elk Mills, MD is the business executive's choice for lodging, meetings, and retreats.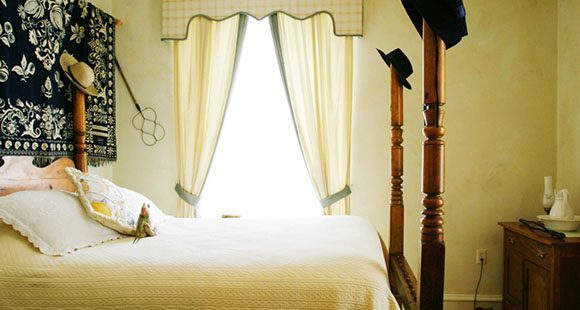 Receive a Free Gift Card from Elk Forge!
Sign up for our E-Club to receive gifts, discounts and news from Elk Forge Inn.  Receive a free gift card just for signing up!
Elk Forge Bed & Breakfast Inn
Spa, Events, Tea Room & Shop
807 Elk Mills Road | Elkton, MD 21921
410-392-9007 | [email protected]