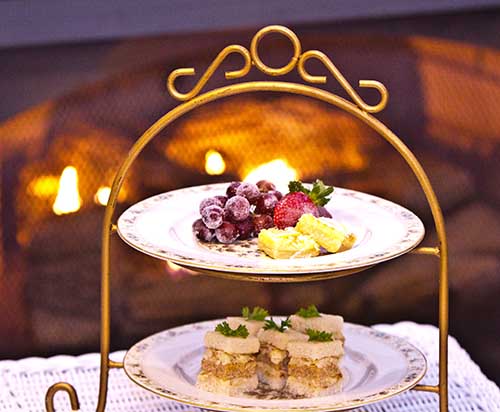 An Elk Forge Breakfast Experience
Elk Forge offers a full breakfast that begins with Premium Roasted Coffee, loose-leaf specialty teas, juice selections and an offering of our home-made Granny's Gourmet Granolas, loaded with fruits, nuts and grains. A home-baked bread, is served with fresh fruit or a special recipe fruit dish. All of this is followed by a wonderful breakfast entrée that changes daily to make each morning begin with a new culinary adventure. Special diets can be accommodated (advanced notice recommended).
Daily: Belgian Waffles, Premium Roasted Coffee, Tea, and Juices. Gourmet Granola with Milk or Yogurt.
Followed by: Daily hot dishes, home-baked breads and fresh fruits.
Example Morning Menus:
-Morning-baked Blueberry Muffin with Butter, Fresh Melon slices, Belgium Waffle with Maple Syrup or Blueberry Topping, Quiche Lorraine.
-Banana Bread with Butter, Pineapple Wedge, Bananas Foster Crepe, Shirred Egg with Smoked Bacon.
-Scone Pudding with Vanilla Sauce, Fresh Strawberries, Swedish Pancakes with Lingonberries, 5-minute Boiled Egg.
-Cinnamon Scone with Apple Butter, Apple with Cheddar Wedge, Buttermilk and Oat Grain Waffle with Maple Syrup, Slice of Country Breakfast Casserole.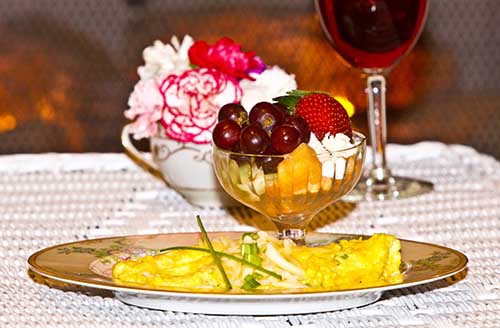 Bunbury's Tea Room & Shop
The new Bunbury's Tea Room at Elk Forge is now open for your special events and themed tea parties. Call Elk Forge at 410-392-9007 to make your reservation today!
Most months Elk Forge hosts a Saturday Tea with special entertainment and tea education, serving delightful, full-leaf premium Teas from around the world accompanied by traditional Afternoon and High Tea fare. Our Afternoon Tea menu changes monthly to reflect seasonal, holiday and fanciful themes and features five savories and five sweets on a tiered tray service along with your Pot of Tea, Scone and slice of cake.
We carry about 60 Specialty Teas, Herbals and Tisanes to suit every palate. Single Estate Teas, Certified Organic and Decaffeinated varieties are available.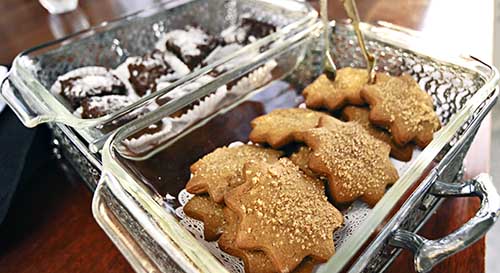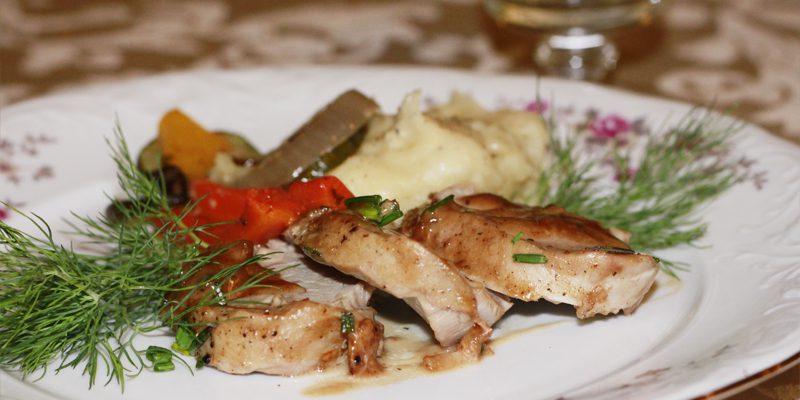 Evening Fare at Elk Forge Inn
The Elk Forge Inn now features monthly themed dinners! Themes will include murder mystery dinners, wine and beer tastings, fine foods and much more. Subscribe to our newsletter for info on upcoming events at Elk Forge Inn.