Winterthur Museum, Garden & Library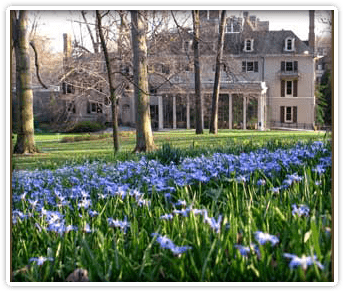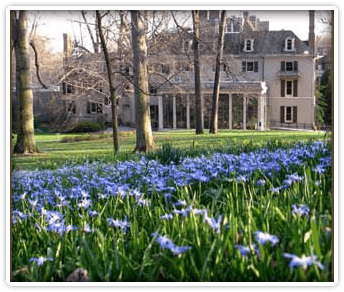 Founded by Henry Francis du Pont, Winterthur (pronounced "winter-tour") is the premier museum of American decorative arts, reflecting both early America and the du Pont family's life here. Its 60-acre naturalistic garden is among the country's best, and its research library serves scholars from around the world. We invite you to visit and explore this place of beauty, history, and learning.


The Museum
Tour the house to see exquisite spaces in which Henry Francis du Pont entertained family and friends in grand style. The 175 rooms, many of them with historical architecture, are furnished with his outstanding collection of antiques and objects added since his death. These masterfully designed spaces promise to inspire, enlighten, and delight.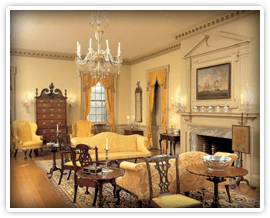 In the Galleries, explore unique displays crafted by Winterthur curators with selections from the collection of nearly 90,000 objects. These spaces are devoted to themes such as the history of style and specific media, including furniture, ceramics and glass, metals, textiles, and paintings and prints. Return often, as the displays in these spaces often are changed.


The Library
The Winterthur Library was established in 1952 to furnish staff, students, and the general public with research materials about American decorative arts. Since then it has become a recognized research center for advanced study and is dedicated to the understanding and appreciation of America's artistic, cultural, social, and intellectual history from colonial times into the twentieth century.


The Gardens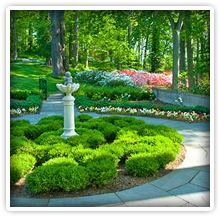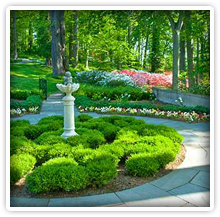 Winterthur's 1,000 acres encompass rolling hills, streams, meadows, and forests. Founder Henry Francis du Pont (1880-1969) developed an appreciation of nature as a boy that served as the basis for his life's work in the garden. He selected the choicest plants from around the world to enhance the natural setting, arranging them in lyrical color combinations and carefully orchestrating a succession of bloom from late January to November. Du Pont translated his love of the land into a unified work of art that embodies a romantic vision of nature's beauty.


Visit
Come spend the day at Winterthur. Nestled in the heart of Delaware's beautiful Brandywine Valley, this extraordinary museum, garden, and library offers a variety of tours, exhibitions, and programs for all ages.
Delight in the museum's magnificent collection of American decorative arts as you tour the house and exhibition galleries. Enjoy the glorious 60-acre garden and surrounding woodlands and meadows, and play in Enchanted Woods, the award-winning children's garden. Dine in Winterthur's cafés and shop the many options in the Museum Stores. You'll discover something new with every visit!
Museum and Garden:
Tuesday–Sunday, 10:00 am–5:00 pm
Last tour tickets sold at 3:15 pm. Last tour is at 3:30 pm.
Closed Mondays (except during Yuletide), Thanksgiving Day, and Christmas Day
Open late every Tuesday during Yuletide with last tour tickets sold at 6:15 pm.
Early closing on Christmas Eve with last tour tickets sold at 2:15 pm.
Library:
Monday–Friday, 8:30 am–4:30 pm
Closed holiday Mondays

Address: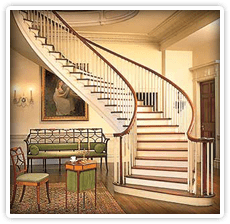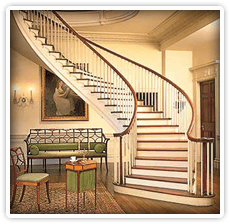 Winterthur
5105 Kennett Pike (Route 52)
Winterthur, DE 19735
For in-car GPS and online mapping services, use: 5105 Kennett Pike, Wilmington, DE 19807
Getting Tickets
By Phone: Call 800.448.3883 or 302.888.4600 (TTY 302.888.4907) to purchase tickets or make reservations.
(Information Courtesy of Winterthur Museum, Garden & Library)