Maryland and Southern Pennsylvania Wine Country
Dove Valley Winery (15 Miles)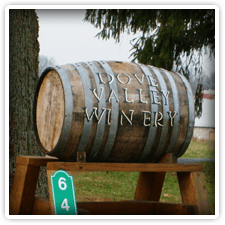 Dove Valley grapes are grown by a family at the head of the Chesapeake Bay. This area has just the right soil, sun and air flow to produce premium grapes. They hand-harvest the grapes and produce the wine in oak casks.
Tours: Thurs-Mon 11am – 7pm
645 Harrington Road, Rising Sun, MD, 410-658-8388
Mount Felix Vineyard (20 Miles)

Come and relax with a wine tasting or a glass of wine out on the tasting patio. You can sit and relax to background music while you enjoy the beautiful views of the vineyard & Chesapeake Bay. Wind, water & wine….enjoy the views one sip at a time!
Hours:  Wednesday-Saturday 11-5; Sunday 12-5; or by appointment
2000 Level Road, Havre de Grace, MD 21078, 410-939-0913


Paradocx Vineyard (12 miles)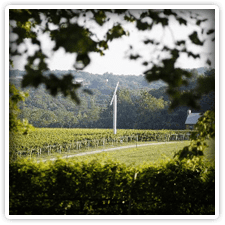 A premier family owned and operated vineyard, nestled in the rolling hills of southern Chester County, Pennyslvania.
Open Friday, Saturday, & Sunday – 12-5 p.m.
1833 Flint Hill Road, Landenberg, PA, 610-255-5684
Twin Brook Winery (30 Miles)
Picturesque Lancaster County estate winery with 67 acre vineyards and beautifully restored 19th century barn, housing state of the art wine-making facilities and rustically elegant tasting/sales room. Lawn concerts every summer Friday night!
Hours: Monday through Saturday 10AM – 6PM,  Sunday 12PM – 5PM
5697 Strasburg Road, Gap PA, 717-442-4915