New Years' Eve Dinner and Cocktail Party!
Thursday, December 31, 2015

Dinner at 7:00 pm, Cocktail Party From 9:00 pm – 1:00 am
The Sugarhouse at Elk Forge Inn
Enjoy a fabulous evening of fine foods, magical entertainment and the Decades Dance Party to see in the New Year.
Dinner Show:   December 31, 2015 at 7:00 pm
Professional Magician Wayne Gonce will be entertaining during the Dinner Hour.
Cocktail Reception with Chicken Satay, Raspberry Brie Puffs and Shrimp Cocktail
First Course ~ Artisan Breads and Cheeses
Second Course ~ Onion and Guinness Soup with Parmesan Croute
Third Course ` Tender Greens with Pomegranate Berries, Crumbles Bleu Cheese, Toasted Nuts & Berry Vinaigrette
Fourth Course ~ Blueberry Sorbet Aperitif
Fifth Course ~ Roast Beef with Yorkshire Pudding – Kennett Square Mushroom & Herb Risotto – Green Beans Almandine and Roasted Root Vegetables
Sixth Course ~ Walnut Cake with Cream Cheese and Toasted Coconut Icing – Chocolate Truffles
Cocktail Party and Dance:  9:00 pm – 1:00 am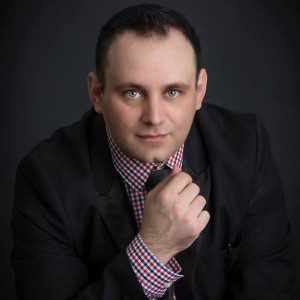 The Decades Dance Party with DJ, Table Magic by Wayne Gonce,                                                                     
Premium Open Bar, Lavish Hor D'Oeuvres & Decadent Desert Bar.
$109 For both Dinner Show & Cocktail Dance Party (7pm-1am)
$69 For Decades Cocktail and Dance Party only (9pm-1am)
Elk Forge Inn and Spa
807 Elk Mills Rd, Elkton, MD 21921