The Brandywine Valley
"Where Pennsylvania Began," the Brandywine Valley is overflowing with treasure waiting to be discovered. Visitors can relive American history through many beautifully restored homes and battlefields, churches, and school houses. Stroll through some of the most beautiful gardens and arboretums in the country, and tour world-renowned museums made famous by the legacies of the Du Pont and Wyeth families.
Longwood Gardens (26 Miles)

The 1,077-plus acre Longwood Gardens consists of 20 outdoor gardens and 20 indoor gardens. It hosts 800 horticultural and performing arts events each year, from flower shows, gardening demonstrations, courses, organ and carillon recitals, musical theatre, fountain shows, and fireworks displays.
1001 Longwood Road, Kennett Square , PA 19348
Hours: 9am – 5pm, 610-388-1000
Philadelphia (45 Miles)

"The City of Brotherly Love," Philadelphia is a celebrity favorite with fans such as Oprah Winfrey, Kevin Bacon, and Bill Cosby. Discover Philadelphia, loaded with big city attractions and small town warmth. The nightlife sizzles, museums beckon, and the people? The best! In town, you're only a few steps away from a great restaurant and just a few minutes from beautiful countryside.
Winterthur Museum (24 Miles)

Founded by Henry Francis du Pont, Winterthur (pronounced "winter-tour") is the premier museum of American decorative arts, reflecting both early America and the du Pont family's life here.
Tuesday–Sunday, 10:00 am–5:00 pm, 302-888-4600
5105 Kennett Pike, Wilmington, DE 19807
More information on Winterthur Museum
Wilmington (20 Miles)


I
n this pleasant small city, the largest city in Delaware and home of the DuPont company, stroll along the riverfront and give your credit card a workout—tax-free—at the Shipyard Shops. Stop by the Hotel Dupont for Dinner, at 11th and Market Streets, features the best of everything, from the Bösendorfer piano in the lobby to a collection of original paintings by regional artists including N. C. and Andrew Wyeth.
Brandywine Battlefield (31 Miles)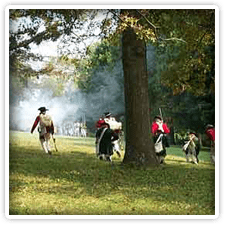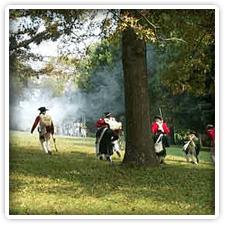 The Battle of the Brandywine brings to life the largest engagement of the Revolutionary War, fought on September 11, 1777, between the Continental Army led by General George Washington and the British forces headed by General William Howe. The Brandywine Battlefield visitors center is set amidst 50 acres of rolling park and woodlands.
1491 Baltimore Pike, Chadds Ford, PA 19317


The Hagley Museum (22 Miles)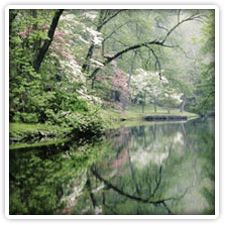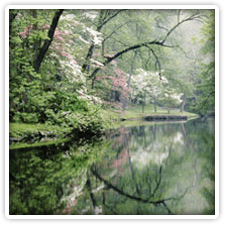 Located on 235 acres along the banks of the Brandywine, Hagley is the site of the gunpowder works founded by E. I. du Pont in 1802. It provides a glimpse at early American industry and includes restored mills, a workers' community, and the ancestral home and gardens of the du Pont family.
Open daily from 9:30 a.m. to 4:30 p.m.
298 Buck Road, Wilmington, DE, 19807, 302-658-2400