The Chesapeake Bay
Captain Smith discovered the unique beauty of the Chesapeake Bay, and you will too, take a short trip to Chespeake City, Havre de Grace, or Elk Neck State Park for a day of beautiful waterfront venues, museums, beaches or hiking.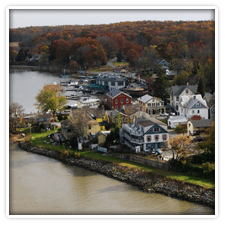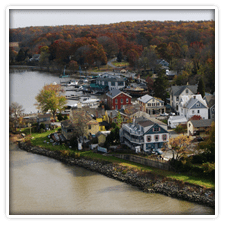 Picturesque Chesapeake City, located on the Chesapeake and Delaware Canal is a perfect destination for a quiet day of leisure away from the bustle of everyday life. The small city has fine restaurants and shops right on the waterfront, it's no wonder Travel and Leisure Magazine voted the town "A Top 10 crowd-free getaway close to America's largest cities." More on Chespeake City.

Havre de Grace (20 Miles)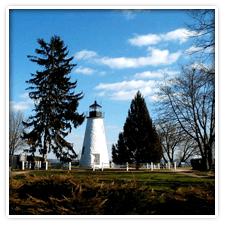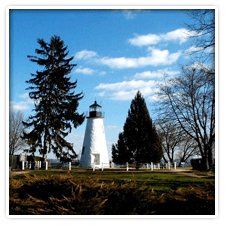 Enjoy the Bay while fishing, boating, bird watching or strolling our boardwalk promenade along the pristine Susquehanna River. Discover quaint downtown shopping and many historic attractions such as the Concord Point Lighthouse. Fresh seafood and fine dining are always served with a smile in Havre de Grace.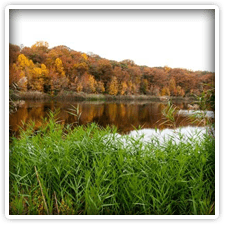 Elk Neck State Park boasts 2,188 acres of sandy beaches, marshlands, and heavily wooded bluffs overlooking the North East River, the Elk River and the Chesapeake Bay. Features an early 19th century lighthouse that you can tour, beautiful beaches, fishing, hiking and biking trails and more. More on Elk Neck State Park.